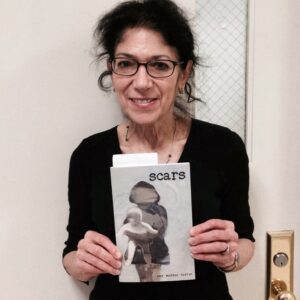 Belpid is not only about music, we also publish literature under the name Belpid Books. We're very happy to now release the new poetry collection "Scars" by Amy Madden Taylor (who is also a Belpid recording artist).
The book has been described as 'nostalgic, dark and enchanting'. It is the story of a year in the life of a fictional family in the 1960's, told through a series of poems 'written' by the 15-year-old poet-daughter, Hope.
The book can be found at Amazon and other similar sites, and at Amy's gigs in New York.