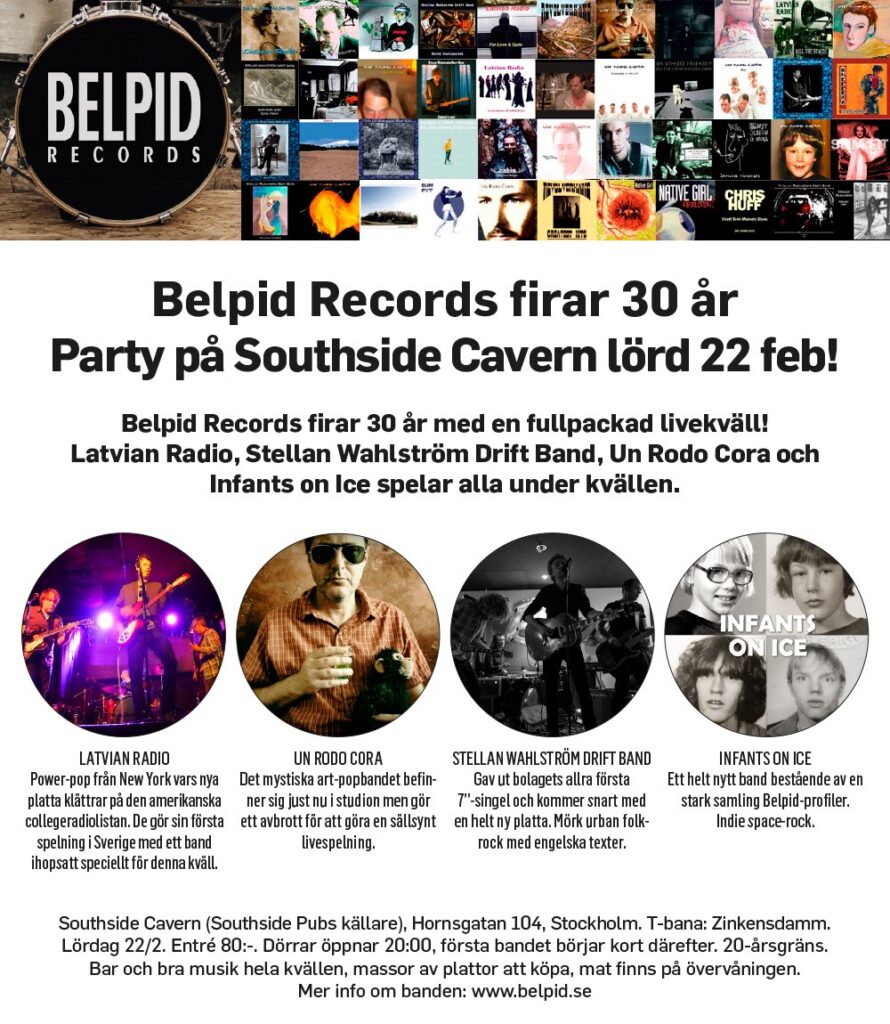 Belpid Records is turning 30!
We will celebrate in big style at Southside Cavern in Stockholm with an evening packed with live shows:
Latvian Radio – the New York powerpop band will do their very first gig in Sweden. The new album "Give in to the night"
is currently climbing the US college radio charts.
Un Rodo Cora – the always mysterious art pop band will take a break from studio work and do a rare live performance.
Stellan Wahlström Drift Band – they released the very first Belpid 7″, now they're here with songs from the coming album.
Infants on ice – a brand new band with a cast of Belpid luminairies.
So book Saturday February 22nd at Southside Cavern (Hornsgatan 104, T – Zinkensdamm), it opens at 20.00 and the
first band will start shortly after. Entry 80:-. 20 years and over. Bar and lots of records and CD's will be available, food upstairs.
Welcome!